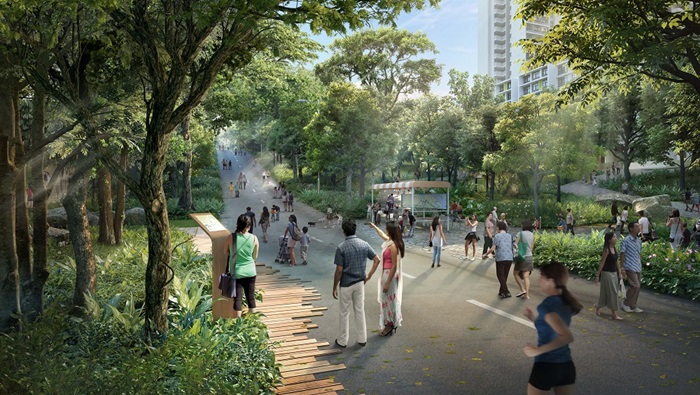 Artist's impression of Punggol Heritage Trail
The existing Punggol Road will be transformed into a pedestrainised heritage trail, while maintaining its original feature of undulating terrain. The new Punggol Heritage Trail will run across the Punggol Digital District, connecting Punggol Waterway Park to Punggol Promenade Park Connector.
Offering seamless connectivity to the upcoming JTC Business Park spaces, Singapore Institute of Technology's campus and residential estates, the community and stakeholders can come together to co-create a green and enjoyable space for all.